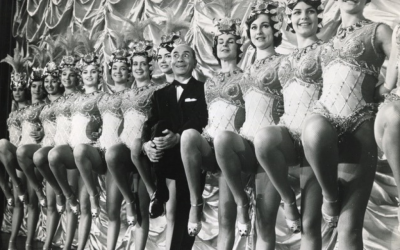 Artist and performer Eddie Vitch came from a small town in Poland, found success in Paris, and made his way to Los Angeles, only to be deported back to Europe during the rise of the Third Reich. His story of survival is unique and enigmatic.
Santa Fe New Mexican
Award-winning radio host Mary-Charlotte Domandi partners with the Santa Fe New Mexican, the oldest newspaper in the West, to bring you in-depth interviews on subjects from politics to the arts to science and nature. We bring you two podcasts a week, on Tuesdays and Thursdays, and available any time you want to listen.
Please send your comments and ideas to feedback@radiocafe.org.