thoughtful, timely conversations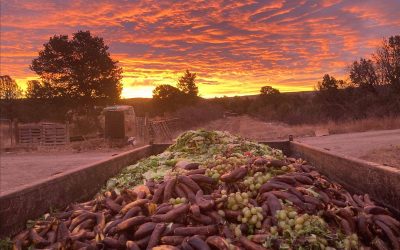 Biologist Eva Stricker works with hog farmer Zach Withers and rancher Emily Cornell to study—and quantify—how compost works to heal degraded agricultural lands. So far the results are promising.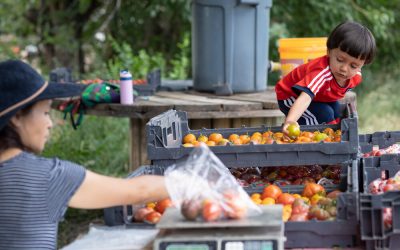 Minor Morgan and Matt Draper are intergenerational farmers in Albuquerque's North Valley. Cultivating diversity and healthy soil, their goal is to grow food that's healthy for people and the earth.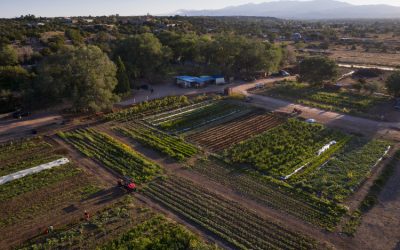 Tejinder and Juliana Ciano founded Reunity Resources on land in Santa Fe where a veteran had grown food for the hungry. Now they have a thriving compost, farming, educational, and community organizing operation—all founded on regenerative principles.

Award-winning radio host Mary-Charlotte Domandi partners with the Santa Fe New Mexican, the oldest newspaper in the West, to bring you in-depth interviews on subjects from politics to the arts to science and nature. MORE INFO»

As climate change collides with our industrial food system, we focus not on doom but instead on people who are developing practical, innovative solutions. MORE INFO»

Thought Huddle is a new podcast highlighting thinkers and doers who are devoted to creating meaningful impact. It explores ideas, tells stories, and helps make sense of our complicated and beautiful world. MORE INFO»
Radio Cafe
A program of in-depth, long-form conversations with journalists, activists, scientists, authors, artists, farmers and ranchers, and other deep thinkers.
Happy listening! Please sign up, subscribe, and let us know what you think of the programs.
Mary-Charlotte