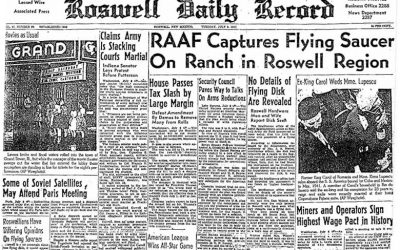 Have you ever talked to someone who claims to have been abducted by aliens? We discuss the alleged phenomenon and much more on today's program, with speakers and attendees of the annual Roswell UFO Festival. A little glimpse on a world of conspiracy theories, flying saucers, and little gray men.
Santa Fe New Mexican
Award-winning radio host Mary-Charlotte Domandi partners with the Santa Fe New Mexican, the oldest newspaper in the West, to bring you in-depth interviews on subjects from politics to the arts to science and nature. We bring you two podcasts a week, on Tuesdays and Thursdays, and available any time you want to listen.
Please send your comments and ideas to feedback@radiocafe.org.