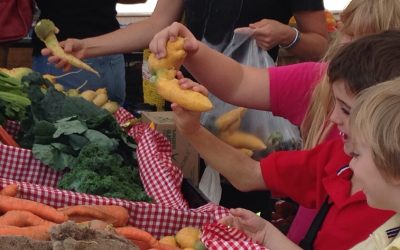 Did you ever a piece of fruit that was so delicious that you went into an altered state? If so, it was probably local fruit from your farmers market. We talk to a farmer and a local food advocate about the many benefits of eating local food–and the rewards and challenges of producing it.
Santa Fe New Mexican
Award-winning radio host Mary-Charlotte Domandi partners with the Santa Fe New Mexican, the oldest newspaper in the West, to bring you in-depth interviews on subjects from politics to the arts to science and nature. We bring you two podcasts a week, on Tuesdays and Thursdays, and available any time you want to listen.
Please send your comments and ideas to feedback@radiocafe.org.