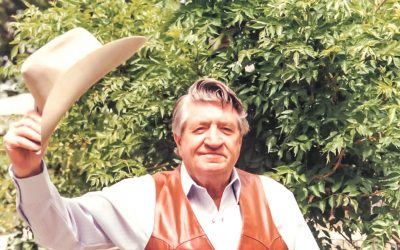 At 93 years old, author Max Evans is still working. One of the iconic writers about the land and its characters and creatures here in the West, he is the subject of a new documentary by veteran journalist and television talk show host, Lorene Mills.
Santa Fe New Mexican
Award-winning radio host Mary-Charlotte Domandi partners with the Santa Fe New Mexican, the oldest newspaper in the West, to bring you in-depth interviews on subjects from politics to the arts to science and nature. We bring you two podcasts a week, on Tuesdays and Thursdays, and available any time you want to listen.
Please send your comments and ideas to feedback@radiocafe.org.