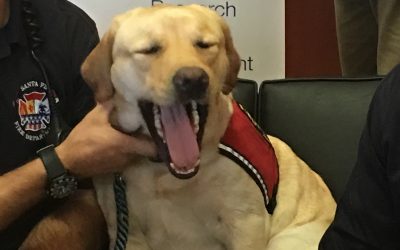 What would a municipal first responder unit look like if you built it from the ground up? We discuss this question with two first responders from the Santa Fe Fire Department, and the director of Southwest Care, who are together coming up with innovative solutions — including an assistance dog.
Santa Fe New Mexican
Award-winning radio host Mary-Charlotte Domandi partners with the Santa Fe New Mexican, the oldest newspaper in the West, to bring you in-depth interviews on subjects from politics to the arts to science and nature. We bring you two podcasts a week, on Tuesdays and Thursdays, and available any time you want to listen.
Please send your comments and ideas to feedback@radiocafe.org.