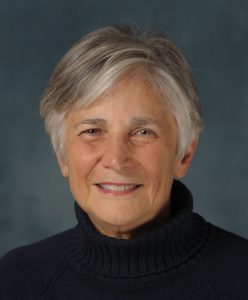 Diane Ravitch Research Professor of Education at New York University and historian of education. She is the Founder and President of the Network for Public Education and is author of several bestselling books on education, including The Reign of Error: The Hoax of the Privatization Movement and the Danger to America's Public Schools and The Death and Life of the Great American School System: How Testing and Choice Are Undermining Education. She was assistant Secretary of Education under President George H.W. Bush, and was a member of the National Assessment Governing Board during the Clinton administration. She's won many awards and honors, and is an internationally respected authority on education.
In this program she talks about the underlying profit motive of the charter school movement, and its failure to  provide a strong education for students, a stable workplace for teachers, or accountability to taxpayers.
She will be in Santa Fe at the Lensic Performing Arts Center on Wednesday, April 11, at 7pm, sponsored by the Lannan Foundation.