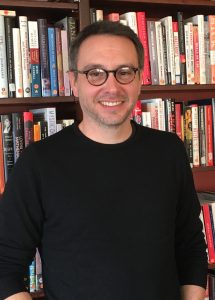 Historian C.J. Alvarez talks about his new book, Border Land, Border Water and the history of construction on the border, from Mexican independence to the present. We discuss how these projects both divide and connect the two countries—and cause catastrophic consequences to the environment.
Alvarez is professor of Mexican-American and Latino/a studies at University of Texas Austin, and he's a resident scholar at the School for Advanced Research.
He will be speaking in a panel discussion called "Mapping," along with artist Scott Johnson and historian Eric Perramond, on Saturday, Dec. 21 at 5:30, at the Center for Contemporary Arts. It's part of the CCA's Critical Conversations series.
\